"Boardwalk Recovery saved my life! After MANY years of alcohol and cocaine addiction treatment that ended up with me using again, I finally discovered a recovery center that worked for me! "
– ROSS, ALUMNI
Continue Your Recovery
Discovering what direction to take in life without mind altering substances takes time and persistence. It is a complete shift in lifestyle that requires more than 30 days to cultivate
SUPPORT FOR YOUR JOURNEY
At Boardwalk Recovery Center – Alcohol and Drug Rehab San Diego, we partner with you to find the tools and opportunities you need as we journey together towards taking a direction you value in life
Regain your life
We strive to prepare you to leave Boardwalk Recovery equipped to live the life you were meant to live – in community, sober and thriving.
WHAT MAKES BOARDWALK RECOVERY DIFFERENT
Boardwalk Recovery Center in Pacific Beach, California provides the tools and support for the next phase of your sobriety journey.
We know firsthand how hard early recovery can be as most of the staff at Boardwalk Recovery have been in your exact position—wondering if life can be good again and if permanent sobriety is possible. At Boardwalk Recovery Center – Alcohol and Drug Rehab San Diego, our staff will walk alongside you and teach you what we've learned in obtaining our own sobriety and help you achieve your best life yet, free from drug and alcohol addiction.
In your time with Boardwalk Recovery, you will:
Build a steady foundation of recovery and wellness.
Receive evidence based treatment by masters to doctorate level clinicians.
Connect with people within the local recovery community.
Be supported in cultivating a sense of purpose and meaning in life.
Gain independence by securing employment.
Discover how Boardwalk Recovery can guide you through recovery.
Life can be good again
And we'd like to show you how.
FAQ — Frequently asked questions
WE'RE HERE TO HELP. REQUEST A 100% CONFIDENTIAL CALL TODAY.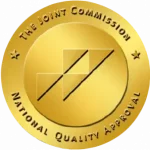 Licensed by the State of California Department of Health Care Services
License Number: 370026AP
Expiration Date: 08/31/2024