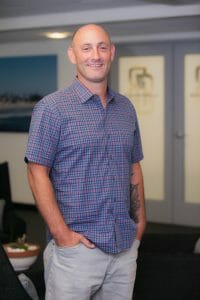 Tommy wants to guide those struggling with addiction toward the life he believes they were meant to live. He does this by creating first-rate treatment programs for individuals that others have deemed hopeless. The quality of the recovery program is paramount; Tommy will not settle for second best. The programs he envisions always have the long-term success of the client as the first priority. He achieves the success of the program by continually raising the bar of excellence. With years of experience as an Executive Director, Tommy has broadened his scope of work to include involvement in program licensing, credentialing and fundraising. There is no end goal for Tommy, his passion and desire to provide quality treatment options is a lifetime commitment.
Nicole Karst, PsyD, LVN, is a clinical forensic psychologist (CA PSY#32340) and adjunct professor at the Chicago School of Professional Psychology.  She teaches courses on forensic psychology, dream analysis, sexual issues, and clinical interviewing. As clinical director at Boardwalk Recovery Center she creates an environment of healing and growth for clients and staff.
While working on her doctoral dissertation, Dr. Karst became immersed in learning more about the power of spiritual experiences to transform those who find themselves incarcerated. As a result, Dr. Karst's dissertation explored U.S. public opinion of the value of yoga in prisons. Her study revealed that not only did people see the value in practicing the eight limbs of yoga, they saw it as more valuable than therapy for people who were incarcerated. Her research findings transformed her unique approach to psychotherapy, which focuses on self-transcendence, mindfulness, connecting with nature, and learning to be comfortable in your own skin.
As a corpsman, a nurse, and clinician, Dr. Karst provided care and support to people with severe trauma, disordered eating, substance use disorders, obsessive disorders, mood disorders, psychotic disorders, serious injuries, terminal illnesses, diseases, mobility problems, and learning disabilities. Her treatment approach is a confluence of psychodynamic psychotherapy, logotherapy, mindful living, and cognitive behavior therapy.
Dr. McCutcheon is a psychological assistant and has provided psychotherapy and psychological assessments over the past 11 years. She offers a safe, nurturing space that holds patient's accountable for their thoughts, actions and personal goals. Her approach is direct and compassionate. Dr. McCutcheon's integrated approach to individual and group psychotherapy utilizes evidenced-based tools from CBT, ACT, DBT, Psychodynamic, Psychoanalytic and mindfulness interventions. Art therapy and psychodrama are additional interventions used to explore patients' patterns of interpersonal relationships that also teach skills to transform how they perceive, connect and interact with themselves, others and the world
Dr. Marci Allen graduated with her Ph.D. in clinical psychology from the California School of Professional Psychology and has 20+ years experience working in the field of addiction and mental health. She has provided psychiatric assessment and treatment for all ages, children to seniors, and with special populations such as military, juveniles on probation and domestic violence offenders. Dr. Allen applies the concepts of Cognitive-Behavioral Therapy (CBT) including Acceptance and Commitment Therapy and Dialectical Behavioral Therapy in her work. Dr. Allen is passionate about helping those struggling with addiction and mental health problems find positive, lasting, effective change.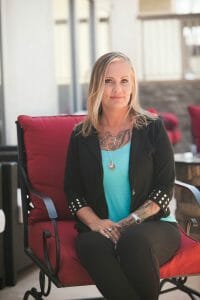 Kristen has a Master's in Social Work from Rutgers University and 10+ years experience in the recovery field. Beginning as a special education teacher at a juvenile detention facility, she quickly developed a passion for counseling and helping others on an individual level. Eventually she decided to begin graduate studies while counseling at a re-entry facility for adult male inmates. It was during this time that Kristen developed her clinical skills by facilitating recovery groups, frequently utilizing MI, CBT, REBT & relapse prevention during case management. Being in recovery herself, Kristen has extensive expertise on both professional and personal levels. "Helping others to improve their lives is more than a job or career, to me it's been a lifelong passion" -Kristen
Anna has a Master's in Counseling Psychology, specializing in Professional Clinical Counseling and Marriage and Family Therapy from National University. She has experience working with individuals in recovery and as a crisis intervention counselor with survivors of sexual assault and intimate partner violence and their perpetrators. She also worked with individuals transitioning from the prison system to sober living homes. Her approach begins with empathy and integrates CBT, ACT, MI, CRM, SFBT, and DBT to help individuals reach their full potential. She values connection, authenticity, and loyalty and encourages others to utilize their values to live a meaningful life.

Aaron Burns has been working in the addiction and mental health field for the last 4 years. Aaron graduated from San Diego City College from the AODS program and is currently working on his BSW. Aaron struggled with addiction for over 20 years and since getting sober 5 years ago has dedicated his life to helping others find freedom from the bondage of addiction. Aaron believes strongly in the whole transformation on mind, body, and soul with an emphasis on finding your true passion for life. Aaron's strengths come from being able to understand and Identify what other addicts are going through and show them the life that is possible if they are willing to do the work to achieve it. Restoration of self, family, and purpose was instrumental in his life and now he strives daily to help others find the light.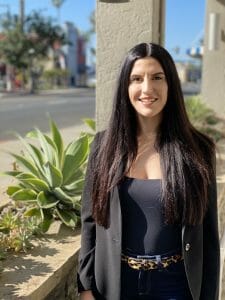 Chantal has an unmatched compassion for people in early recovery. Being surrounded by a supportive community when she struggled taught Chantal what it takes to get through what is often a very uncomfortable experience. She loves being a part of someone's decision to get sober and remains deeply invested in their journey through treatment and beyond. Chantal has served in a variety of positions until discovering what she is truly gifted at; Business Development. She is still extremely active in her own recovery and passionately carries the message of hope.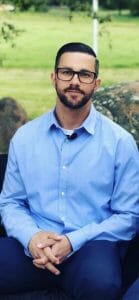 JJ is a San Diego native and has been a member of the San Diego recovery community since 2014. JJ has been working in operations since 2015 and is in his element creating a safe place for guys to get sober and participating closely in each individuals journey. JJ has helped countless men and has an unparalleled passion for his job, his recovery and his faith.
Life can be good again and we'd like to show you how.