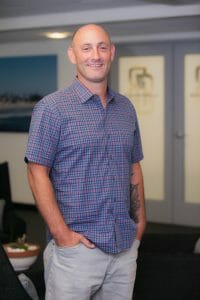 Tommy wants to guide those struggling with addiction toward the life he believes they were meant to live. He does this by creating first-rate treatment programs for individuals that others have deemed hopeless. The quality of the recovery program is paramount; Tommy will not settle for second best. The programs he envisions always have the long-term success of the client as the first priority. He achieves the success of the program by continually raising the bar of excellence. With years of experience as an Executive Director, Tommy has broadened his scope of work to include involvement in program licensing, credentialing and fundraising. There is no end goal for Tommy, his passion and desire to provide quality treatment options is a lifetime commitment.
Director of Business Development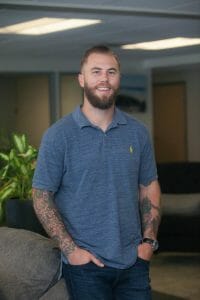 Derek Cisna comes to Boardwalk Recovery with 4 years of operational experience in the addiction and mental health industry. Derek has helped thousands of struggling individuals in the depths of addiction, alcoholism and mental health crises find the help they so desire and need through intervention, family counseling, placement interviews and more. As a recovering alcoholic with 5 years of sobriety, Derek can empathize with active alcoholics and addicts and sympathize with their families. With the gift of life that has been bestowed upon him through sobriety, Derek's mission is to spread hope and compassion to families in crisis.
Dr. Josh Thomas is a licensed clinical psychologist with 16 years of combined experience in providing comprehensive psychological assessment and psychotherapy services for mood disorders and addiction. He has extensive experience working with culturally diverse populations from all age groups utilizing evidence-based practices within a multi-disciplinary team of mental health service providers. Dr. Thomas specializes in Cognitive-Behavioral Therapy (CBT) for co-occurring mood disorders and chemical dependency and he has published essential research in the field of treatment effectiveness for depression and cognitive impairment in alcohol addiction. Dr. Thomas is committed to helping those seeking recovery from addiction and mental health problems.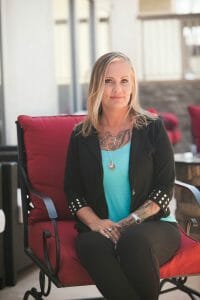 Kristen has a Master's in Social Work from Rutgers University and 10+ years experience in the recovery field. Beginning as a special education teacher at a juvenile detention facility, she quickly developed a passion for counseling and helping others on an individual level. Eventually she decided to begin graduate studies while counseling at a re-entry facility for adult male inmates. It was during this time that Kristen developed her clinical skills by facilitating recovery groups, frequently utilizing MI, CBT, REBT & relapse prevention during case management. Being in recovery herself, Kristen has extensive expertise on both professional and personal levels. "Helping others to improve their lives is more than a job or career, to me it's been a lifelong passion" -Kristen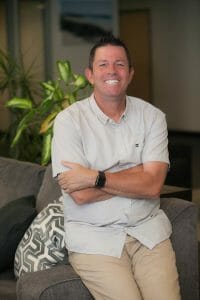 Since getting sober in 2007, Bryan Lagassa has been involved in the recovery process in many forms. Starting as a volunteer, he eventually became a residential manager for a 12-bed men's facility. After earning his CDAAC II, he later became the Operations Manager for an 80-bed facility in San Diego. His passion for recovery and customer service have served his community well for the last decade.
Kaitlyn Schreiber has worked in the recovery field for 6 years and has been a certified counselor for 4 years. She began her career in facilities serving low-income populations, learning the many different approaches available to clinicians when helping clients rebuild their lives. Kaitlyn has developed her clinical skills through roles such as lead case manager and program director, directly responsible for all clinical and operational aspects of client care.
Kaitlyn's experience with the recovery process, both personal and professional, has strengthened her commitment to create life changing experiences for as many people affected by addiction as possible.
Life can be good again and we'd like to show you how.