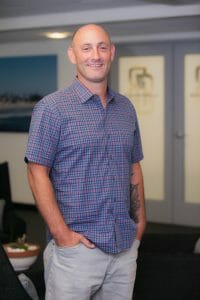 Tommy wants to guide those struggling with addiction toward the life he believes they were meant to live. He does this by creating first-rate treatment programs for individuals that others have deemed hopeless. The quality of the recovery program is paramount; Tommy will not settle for second best. The programs he envisions always have the long-term success of the client as the first priority. He achieves the success of the program by continually raising the bar of excellence. With years of experience as an Executive Director, Tommy has broadened his scope of work to include involvement in program licensing, credentialing and fundraising. There is no end goal for Tommy, his passion and desire to provide quality treatment options is a lifetime commitment.
Anna has a Master's in Counseling Psychology, specializing in Professional Clinical Counseling and Marriage and Family Therapy from National University. She has experience working with individuals in recovery and as a crisis intervention counselor with survivors of sexual assault and intimate partner violence and their perpetrators. She also worked with individuals transitioning from the prison system to sober living homes. Her approach begins with empathy and integrates CBT, ACT, MI, CRM, SFBT, and DBT to help individuals reach their full potential. She values connection, authenticity, and loyalty and encourages others to utilize their values to live a meaningful life.

Aaron Burns has been working in the addiction and mental health field for the last 4 years. Aaron graduated from San Diego City College from the AODS program and is currently working on his BSW. Aaron struggled with addiction for over 20 years and since getting sober 5 years ago has dedicated his life to helping others find freedom from the bondage of addiction. Aaron believes strongly in the whole transformation on mind, body, and soul with an emphasis on finding your true passion for life. Aaron's strengths come from being able to understand and Identify what other addicts are going through and show them the life that is possible if they are willing to do the work to achieve it. Restoration of self, family, and purpose was instrumental in his life and now he strives daily to help others find the light.
Chantal has an unmatched compassion for people in early recovery. Being surrounded by a supportive community when she struggled taught Chantal what it takes to get through what is often a very uncomfortable experience. She loves being a part of someone's decision to get sober and remains deeply invested in their journey through treatment and beyond. Chantal has served in a variety of positions until discovering what she is truly gifted at; Business Development. She is still extremely active in her own recovery and passionately carries the message of hope.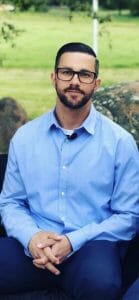 JJ is a San Diego native and has been a member of the San Diego recovery community since 2014. JJ has been working in operations since 2015 and is in his element creating a safe place for guys to get sober and participating closely in each individuals journey. JJ has helped countless men and has an unparalleled passion for his job, his recovery and his faith.
Life can be good again and we'd like to show you how.