Getting Ready for Drug Rehab
If you're ready to go to rehab, you've achieved one of the most difficult parts of recovery. Once you have found a drug rehab center and committed to treatment at a facility, you can prepare for recovery even before you arrive. One way to do this is to better understand how rehab works and what to expect.
Preparing For Drug Rehab
There are many stereotypes and rumors about what rehab facilities are like, which can make the experience overwhelming and scary for first-time clients. Don't worry. It's normal to feel overwhelmed and stressed about preparing for rehab, both physically and mentally. You've already made the hardest decision when you decided to get help, so now you just need to ensure you enter the program with a positive mindset and the space and capacity to open up to the recovery process. This open mindset will allow you to actually absorb and learn new skills and not wonder about what you need to handle outside of your recovery. Unfulfilled obligations are distracting and can lead to chronic cycling thoughts, which, in turn, can lead to anxiety and hopelessness.
Therefore, especially when undergoing treatment, feeling settled is vital to successful recovery. At Boardwalk Recovery Center, nothing gets between you and your treatment. We provide the care, you just need to come prepared.
Dealing With Stressors Before Treatment
You may worry that you will have to "pause" your current life and put things on hold when seeking treatment. For this reason, it's important to make sure that your job, bills, and family obligations are covered before you enter treatment. This allows you to fully experience the program and removes any reservations about leaving treatment early. For treatment to be successful, you need to deal with everyday stressors before you attend, allowing these worries to stay out of sight and out of mind. That way you can start dealing with the root of your substance use challenges.
Dealing With Family and Work Obligations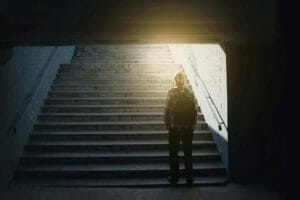 The steps for preparing for rehab are both physical and mental. Let's first discuss how to handle taking care of work and family obligations. Your family was probably the most affected by your active addiction and most likely will be affected again by your absence at home. At the same time, family members can provide unconditional love and advocate for you to get the best care you can. For this reason and more, it's important to take care of their needs, too, as you enter treatment. If you have children, make sure you set up appropriate care for their needs, whether that means a spouse or a trusted loved one. The best choice for your children at this time is someone whom the children already know and who makes them feel safe and secure.
Another concern many clients have when entering rehab is how to inform their employer that they will be missing time from work. Of course, employees may feel hesitant to share the reason why they are taking that time off or that they are going to rehab. At the same time, any employer who appreciates you as an employee will want – and hopefully encourage and empower – you to get healthy again. After all, employers want healthy, happy, and productive employees to complete excellent work, which will improve if they stop abusing drugs and alcohol. With this being said, the sooner you tell your employer what is going on, the better it can be for your treatment plan and new life.
Additionally, according to the Family and Medical Leave Act, individuals are entitled to up to twelve weeks of medical leave if you have worked for the employer for one year. This means that clients' jobs should be protected during their time in rehab. Some companies may even grant their employees extra time to ensure they are completely well before returning to work.
The more support an individual has in their network, the better they will become at openly communicating when they are struggling and need help. It is essential for successful recovery to begin having open communication about your condition. Clients will be expected to open up often in treatment. This is a first step and holds clients accountable for receiving the help they need. Gaining support from family, friends, and employers is a critical component in maintaining the courage to lead a transformative lifestyle.
Dealing With Financial and Legal Obligations
To avoid everyday stressors, such as financial troubles and backed-up bills, individuals entering drug rehab should set up automatic payments for any bills that will need to be paid during their time away. Stress can be a trigger for relapse and at Boardwalk Recovery Center, we certainly do not want our clients to return to their lives after successful completion of the program and be slammed with financial stresses. Of course, clients leaving Boardwalk Recovery Center after having completed treatment will have learned skills to cope with common stressors that arise in everyday life.
In addition, substance abuse can often lead to crime. With that comes court dates. It is absolutely necessary for clients with these circumstances to communicate with the court system on their own or through an attorney that they are seeking the help they need and making strides to better themselves. Sharing this information allows the court system to be aware that these clients may be temporarily difficult to reach but are not avoiding the consequences of their actions. Of course, having documentation is always better, so even if this information is communicated verbally and confirmed, it is wise to also obtain a legal "OK" in print.
What to Bring (and Not Bring) to Drug Rehab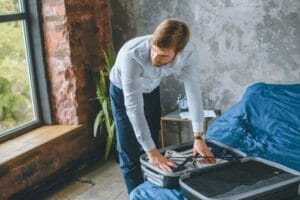 Now that you are ready to head to drug rehab, what do you need to bring with you? It is understandable to want to bring all the belongings that comfort you and remind you of home. However, only a minimum amount of items are necessary for rehab. On the same note, at Boardwalk Recovery, we make sure clients adhere to our list of allowed items. By only packing the essentials for day-to-day living, you minimize any outside influences and distractions that could tempt your sobriety.
While at Boardwalk Recovery, clients are encouraged to be their most comfortable selves, from inside out, so we encourage casual and appropriate attire for group settings in the facility. We want clients to be able to solely focus on themselves and engage in the best treatment they can. Therefore, clients should leave any accessories or items they know are not allowed at home. Some of the necessary items on every client's packing lists should include:
Current prescription medications
Insurance cards
Government licensed ID
List of emergency contact information and what information you will allow to be shared with these contacts
Grooming and hygiene products
Comfortable, appropriate clothing
Laundry supplies
A credit or reloadable debit card
Clearly, the list above includes only the basic essentials. Some individuals may require more than these items for their stay, and at Boardwalk Recovery Center, we are devoted to providing a space where all of your necessities are met.
When clients first arrive at Boardwalk Recovery Center, they experience what we call "blackout," which is the removal of their personal cell phones for 5 days. After that time, our clients are given back their phones, but a no cell phone policy is strictly enforced during group sessions. Cell phones may be problematic in terms of violating other patients' privacy or as a gateway to access and bring drugs into the rehab center, not to mention a distraction. For these reasons, we tightly control cell phone use in our program.
Books, on the other hand, are a great resource to have during treatment and to add to your packing list. The books you choose to bring can provide an escape and a connection to the outside world. Another helpful step during rehab is bringing pictures of loved ones to provide motivation during difficult times when you may feel like giving up. Pictures of loved ones can remind clients of the reason they chose to come to rehab in the first place.
In addition to these rules, our staff goes through clients' luggage when they arrive at the facility to ensure they did not bring any items that are against policy into the facility. This protocol is to protect the client themselves and the recovery of the rest of our clients.
Get The Most Out Of Your Time at Rehab
It's difficult to decide to go to treatment for addiction. This is a huge step that will change your life and the lives of those around you for the better. This is a monumental moment and we want to ensure that you are properly prepared for your journey. Adequately preparing for rehab is the ultimate way to get the most out of your treatment experience. At Boardwalk Recovery Center we provide the care, we meet you where you are, and we ask that you come prepared to make a positive change in your life.
If you have more questions about what to expect and how to prepare for rehab, our team is available to help you through the process.
Life can be good again and we'd like to show you how.